There is little out there more American than the Super Heroes!! So what better way to celebrate the 4th of July than with some beloved childhood friends!
This Fabulous 4th I will be celebrating in the cutest outfit I could find, which happens to be a new Supergirl Rhinestone Tank Dress!!! Not only is it red white and blue, the classic colors of the holiday, its super comfy and light weight so I don't roast in the summer heat and to top it all off, the rhinestones shine like a sparkler!!! Did I mention the super cool cape too? Just in case I need to fly off somewhere in a flash, or more likely, it will double as a napkin for when I inevitably spill something on myself! Fashion and function, just what every girl loves!! Add some fun flip flops and I'm ready to picnic and party all day and night long! For those who aren't into the sparkle the rhinestones have to offer, may I recommend the Supergirl Tank Dress. It offers the same comfort and style with a bit less flash.
     For anyone who prefers the more casual party attire, they also have an equally awesome Supergirl T Shirt available! It goes great with any jeans or even a skirt! My favorite part… the super toned abs are included!!!
     Supergirl can even bring along a Superman if she so chooses. My pick is the Superman T Shirt, which so conveniently matches the Supergirl Shirt perfectly! Or you can opt to bring this sweet little agreeable guy along, the Funko Superman Wacky Wobbler! Everyone needs a yes man to encourage them along in some good old fashioned rowdy behavior!
     Another essential on a hot 4th of July is a nice tall, icy beverage!! This year I'll be imbibing in Super Style with the way cool Superman Tervis Tumbler! I am so very impressed with just how awesome these adult sippy cups are! They keep your drinks so nicely chilled, I'll be able to lounge around comfortably without having to worry about a watered down drink! Plus it comes with a lid, in case my clumsy self happens to knock it over, it won't even spill! Thanks Tervis for keeping me from party fouling up the 4th! If you really want to be nice you can offer up one of these awesome caped Superman Pint Glass for your guests to enjoy!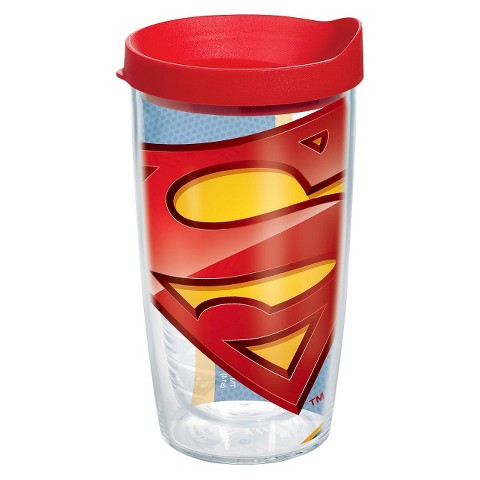 For anyone out there who isn't as into Superman and Supergirl, you can always party it up on the 4th with the Dark Knight himself, Batman! There just happens to be a Batman T Shirt to help you do so! Notice the cool Batman cape and mask to keep people wondering, just who is that handsome masked man?!
     To keep things fair there is also a super sweet Batgirl T Shirt, note those sweet gadgets too, a great cape and mask! Even a cute Batgirl Tank Dress can make the celebration a super one!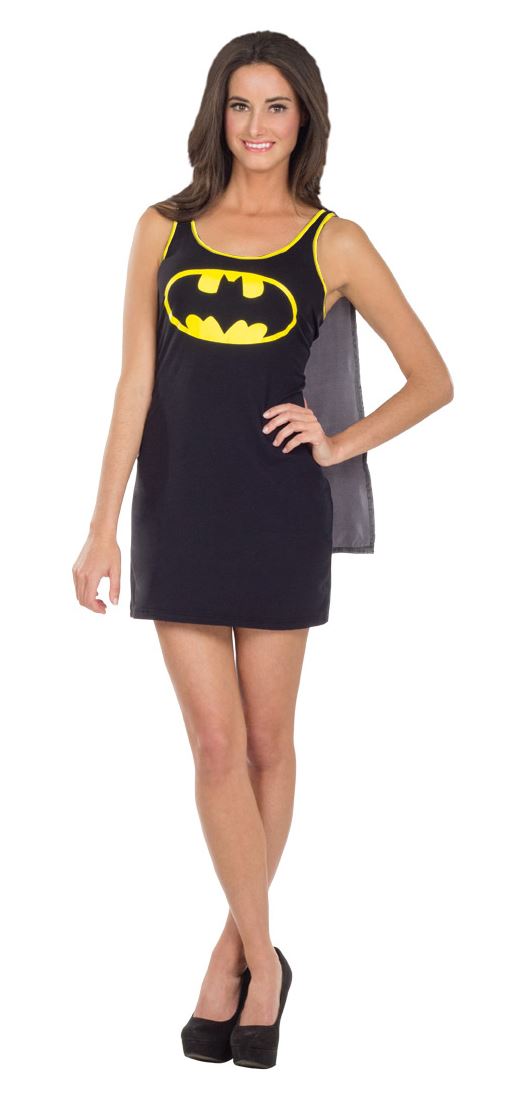 Last but NEVER least is my childhood favorite, Wonder Woman!!
    Show up in this sweet Wonder Woman T Shirt, and everyone will know you are ready to have a good time! Again, I am drawn to the fabulous accoutrements, that fun headband and super cute cape! Who knows what truths you'll uncover this 4th with the powers of this super cute outfit (no lasso needed)!!
     However you choose to celebrate this 4th of July, make sure its safe and stylish!!