Happy 24th Day of Halloween, one and all!!!! 
Today, the start of our last week of Halloween, we take a look at the Netflix's 2017, The Babysitter!!!
The Babysitter finds tween Cole (Judah Lewis), a heavily bullied, timid kid who's parents still feel the need to hire a babysitter!! The only perk, his babysitter, Bee (Samara Weaving) is super cool,  and HOT!!!! 
The downfall is that Bee is a Satan worshiping, human sacrificing, babysitter!! 
The Babysitter starts out like a fun 80's style comedy, think Goonies, or even Adventures in Babysitting,  with our adorably geeky Cole taking heat from his personal team of bullies, and just trying to make it through life.
Once the horror part of our flick kicks though, the gore gags start flying and hilarity ensues!!
As much as I loved the use of practical effects and the laughably excessive amount of blood, I thought the overall the story lacked enough character and charm to make it really great.
Our cast of sacrificing Satanists are no more than 1 from of each stereotypical high school cliques: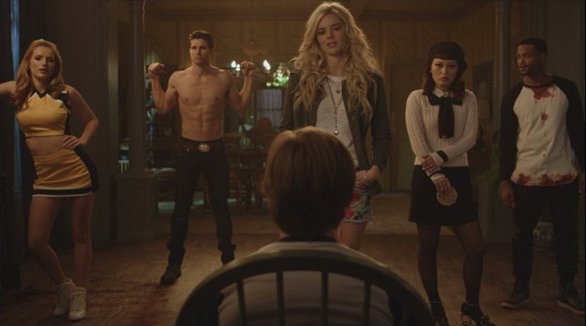 Allison (Bella Thorne) the superficial cheer leader, Max (Robbie Amell) the studly football all star, Sonya (Hana Mae Lee) the generic freaky alternative/goth chick, and John (Andrew Bachelor) the African American, aspiring rapper. 
The cast felt so forced, and the characters so underdeveloped, that I was left underwhelmed once the blood dried and the killings ended. I think their decision to make Bee so likable and cool, made it hard to root for her downfall. This coupled with Cole's love and admiration for her, made it hard to believe he would turn on her.
In the moment, the movie was enjoyable enough, but don't expect it to elevate the genre or leave its mark on it either. This is how all of the Netflix release horror movies have been, so I shouldn't have been expecting much more.
The Babysitter ends up with…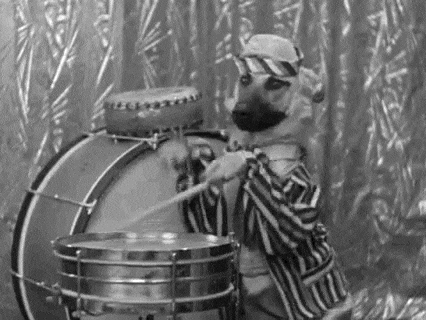 3 SQUEALS OF DELIGHT!!
Thanks for stopping by and check back for 7 more DAYS OF HORROR!!!!